I AM
A CONSTANTLY EVOLVING WORK IN PROGRESS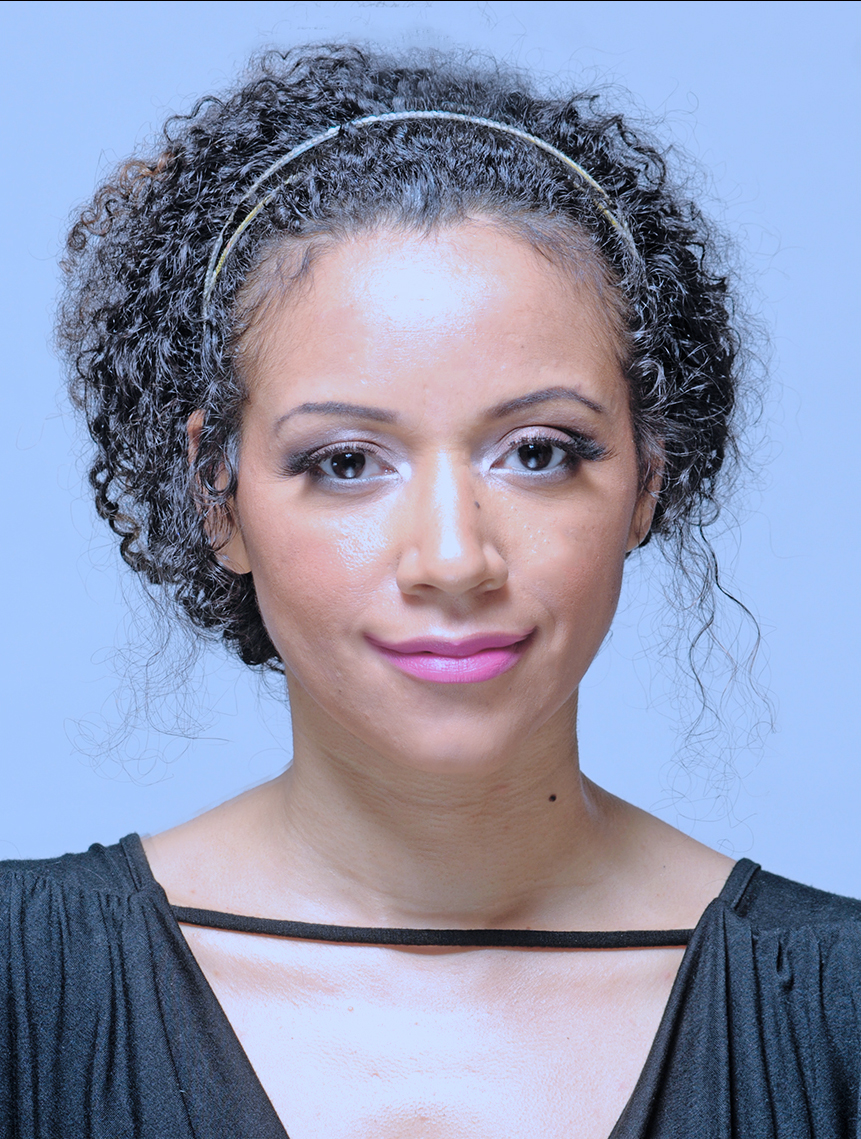 MYÂ "STORY"…
In 2008 I imploded. After years in a stress filled relationship, lack of career satisfaction, and a general feeling of chaos and depression, my thoughts of despair and desperation left me trapped in a deep hole of my own design. The signs were all around me that I needed a change. The life I was living wasn't the life my soul wanted to lead.
In early 2009, after my (ex) husband said for the hundredth time, "You know you're going to kill yourself by stressing yourself out. Just get over it." ; I did just that. I left my previous life. The luxury apartment on the water. The business I started with my husband. The Mercedes. The cute little dog. I had $80 borrowed dollars in my pocket, a few job interviews lined up, and the promise of my friend's love seat for a bed. I had no idea what was going to become of me, I just knew that if I stayed in my present circumstances, I'd probably self destruct. I'd graduated high school at 16 with an academic scholarship and college by 20,  I thought I was supposed to rule the world by 30; but at 34 I felt like a failure.
I have been on a journey since that day I started over. It has led me to discover how much of our behaviors in this country are ingrained in us from childhood and often are completely counter intuitive to our true nature which blocks our ability to be present and happy.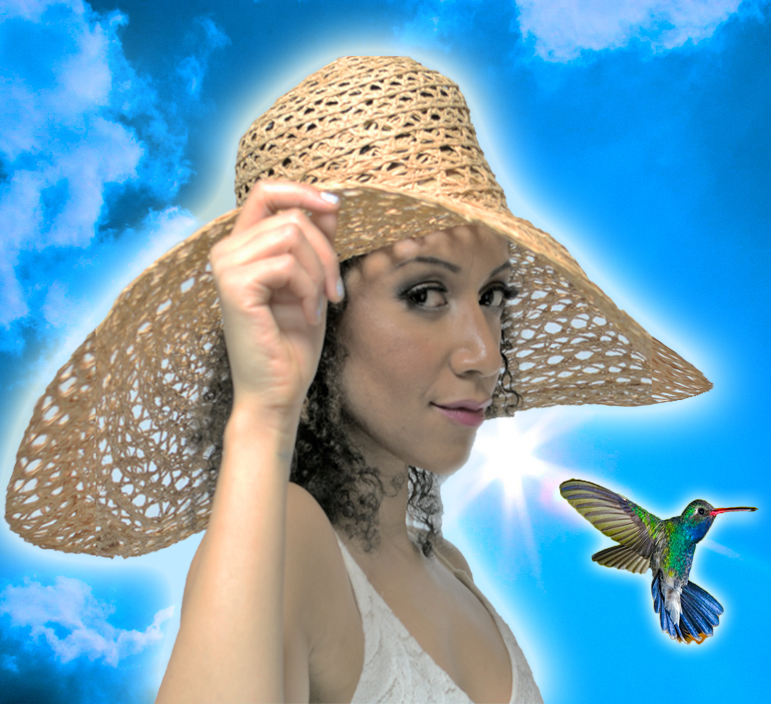 I could continue to tell you my "story" but I'd rather show you how 6 years later (readying for my 40th birthday in October), I have been able to reconstruct my life to suit my needs and the needs of my loved ones. I have lost 20 pounds, have a thriving business, practice daily yoga and meditation, recently adopted a vegan diet (after being a vegetarian for 4 years), and am in an amazing personal and business relationship with my childhood sweetheart. I have steadily made life style modifications based on changing my perspective, diet, and specific aspects of my life style. I have found out through my research and detox consultations what behaviors, foods, products and thought patterns create discord between our mind, body, soul connections and how they can effect our happiness and productivity.
I want to enlighten you with tweaks to your behavior, diet, and internal dialogue that can change your perspective, which in an instant can change your life. When you take responsibility for the life you construct for yourself often the memories that were once painful can become your greatest lessons and biggest victories. Problems just become issues with solutions. You stop blaming the"him", "her", or "they" for holding you back and account for the decisions that you are making that may be creating the lack you are experiencing in your life.
School doesn't really teach you how to live. It provides you some of the tools but often you don't know what to do with them. My journey has been to unlearn old bad habits. To research and read up on the best ways to heal my body so that I can maximize my potential to become my best self. To analyze different methods that coaches, doctors, and healers utilize in order to put together a cohesive correlation between the various elements that comprise "us" (mind, body spirit.)
My life style changes allow me to truly feel alive again. I wake up every day in gratitude. I appreciate the challenges and feel confident that whatever happens in my life, I can handle it because it is a part of my unique journey. I understand the unwavering connection of the mind, body, and spirit and how each needs to work in sync with the other to achieve the balance and peace that we all desire. And I realize that this is a journey that can require times of discomfort so that we may realign ourselves if the course we are on needs to be shifted.
When I let go of fear, the world took on a magic that transcended the chaos and allowed me to connect to the internal dynamics of a mind and body that literally gives me the signals and directions to where I should be heading even when I have no idea where I am going. For instance, instead of shrugging off a crick in my neck, I realize it is a sign of stress. I figure out the source of my true discomfort and utilize ways to undo the crick to my body, mind and spirit. All are intertwined. Finally, I am enjoying my life's journey and feel like I am on the path of my true purpose. My goal is to give others the tools to find their happy place and centered space.
You weren't put on this Earth to suffer, you were put here to soar.
---
---
PROFESSIONAL BACKGROUND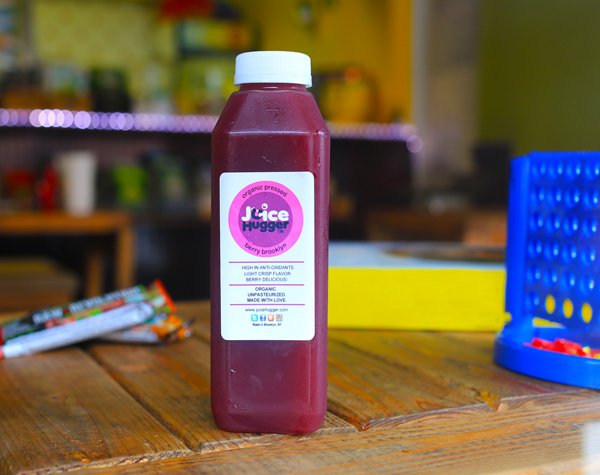 I am the co-owner of Juice Hugger LLC.,  a healthy life style brand established in 2009 that focuses on detox cleanses, pressed organic juices and healthy meals and snacks. We have an online store – JuiceHugger.com – as well as our A Healthy Crush cafe in Crown Heights, Brooklyn. Since 2010, I have been consulting my clients on detoxing and healthy food choices that can lead them to more balanced eating habits. I have evolved my consultations to include life style modifications that can aid in creating a mind, body, soul connection that is essential to an overall balanced sense of self.
I am a graduate of Boston University with a BS in Mass Communications. My studies focused largely on Sociology and Physiology  – I have always been fascinated with the human condition. I have taken many courses on Nutrition, Herbology, Body Ways, Meditation….but my true growth and understanding in creating a balanced life has come from my own  experience.
I have lost 20 pounds over the last few years by modifying my diet, doing moderate (consistent) exercise, meditation, and body realignment. Through my extensive research I have unlearned old bad habits and created new ones. I have designed a system that works with my personality traits to enhance my general sense of well being and that in turn has created the dynamic necessary for me to succeed.
I am interested in helping my clients take out the elements in their life that hinder them and add those things that help them feel successful. This is not a cookie cutter approach. Every person is different. I am here to provide the tools and tweaks necessary for my clients to design the life THEY want, not the life that others tell them they should have.
---
ADDITIONAL RELATEDÂ EXPERIENCE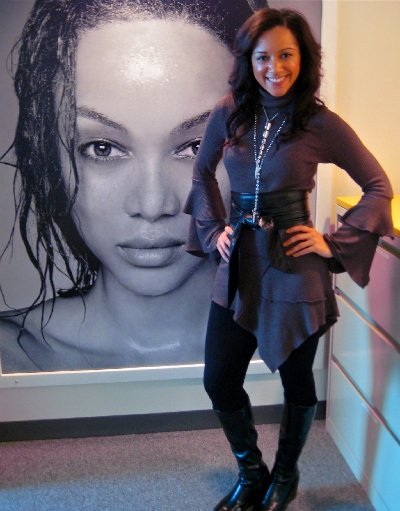 Prior to launching Juice Hugger LLC. I have held various positions as a Creative Job Placement Manager, Client Services Manager, and  Production Director . I also have experience as a Singer/Songwriter, Music Producer, and Voice Over Artist. These positions have allowed me to work with highly successful individuals in their related fields which has been pivotal to my understanding of what it takes and what hinders true success.
I have worked with public figures that include Tyra Banks, Sean "P. Diddy" Combs, Robert Sillerman, Andre Leon Talley,  Carson Kressley, Marley Marl, D-Nice, and Claudia Jordan to name a few.  And what I have learned through my associations with highly professionally successful people is that, in many cases, what appears to be a  successful life publicly often does not  translate to inner happiness. An unbalanced schedule, being pulled in too many directions, lack of sleep can be just as unsettling as a lack of motivation, job dissatisfaction, or being fired. An individuals happiness hinders on their perspective and ability to feel connected and purposeful in their lives.
I am also the Creative Director, Brand Architect, Web and Graphic Designer for Juice Hugger LLC as well as KellyKeelo.com. It is my vision to create a healthy lifestyle community that is comprised of individuals on the forefront of what I dream will be the New Age of Awesome:-)
Please follow & like me 🙂
Archives
Categories